The whole game, for established brands, lies in staying relevant. There are a lot of new companies opening their doors with the same products and possibly better delivery channels. This should not be an issue for large companies, except the market is always ready to try out new things. This opens a possibility that the new product will be taken and replace the old. Such possibilities, as Mindshark Marketing has witnessed in the past, could be the crevices that lead companies to their demise. A lot of the companies that approach marketing companies will have notices a stronger client magnet developing in their once monopolized industries.
The clever teams that make up Mindshark Marketing have devised methods to maintain relevance for all our clients. A lot of effort is taken to learn as much about a client and their industry; this includes their competition as well. In response to the clients requirements, a dosage of strategies is carefully implemented over time.

These are some of the implementations done.
1. Analysis of subjects –
Sometimes the client actually points out the threat and asks to be kept more active on the market than their rival. No blackhat methods are ever conceived at Mindshark Marketing's creative labs. This means only industry standard practices are on the table from the onset. The determination of which strategies to implement is what marketing specialists decide on.
2. Appointment of marketing representatives –
As soon as the prescribed strategy is documented, capable employees from Mindshark Marketing are assigned the client and take on their requirements. This means developers and designers of advertising material get their work cut out as soon as possible.
3. Implementation phase –
The remaining stages involve careful implementation of the strategies to raise the public's awareness of the client's services and products. Daily efforts and formulation of new strategies with time are the tasks to which Mindshark Marketing's employees rise to.
4. Strategy reviews –
As time lapses, the results from the strategies implemented are compared to expectations and action taken to match them if short. Most of the time, Mindshark Marketing exceeds their client's expectations twice-fold.
The services directed at creating the best results from the implementation phase have been continuously been perfected through the years of keeping clients relevant. It now takes very little effort compared to the weeks setting up tools to create ads and monitor their performance. Clients can start getting results from their investments in as little as a day.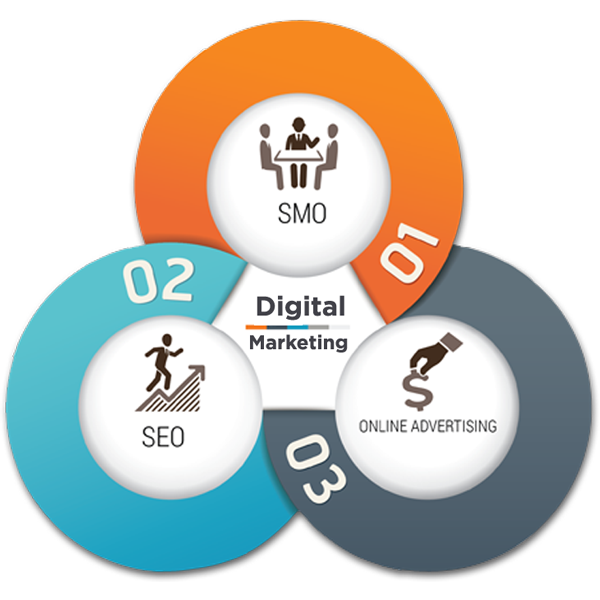 Results from efforts.
Social media –
Creation of accounts across the platforms that clients' customers are frequently online take a matter of hours. The use of previous experiences to create the best profiles means customers will recognize their loved brands as soon as they are successfully created. Staying relevant usually means staying in the eyes of customers. Street billboards play a part in attaining this, however, they are not as close to the thumbs and eyes as mobile phone displays.
Sometimes a client has their own social media accounts that are managed by their own employees, the difference between those accounts and the ones we manage is the effort invested in getting results and also experience of the social media managers. At Mindshark Marketing, nothing short of social media rockstars are hands clients' accounts.
Typical reports from the efforts invested in this part of making clients stick in the minds of clients include wildly increased likes of their posts and product pictures. Polls with results showing what clients think about their services and pictures of clients using their products. A lot of bonding happens between user and the brand subconsciously through such activities.
Websites –
Looking at the websites of all industry players and designing one that reflects the most effort at getting clients is one tasks routinely done by our developers. All our clients' websites demonstrate the best merge of form and functionality. We also aim at making client's websites act as effective magnets for new business. Every visitor on the sites become potential buyers and more than often buy a product that we display for them to see.
Websites also are a good platform for us to use content marketing on blog posts. A lot of search engines land on clients websites after users search for their services on search engines. The art of search engine optimization has seen clients websites getting clicked more often than their competition's. Relevance means being a dominant visual when clients look for industry related issues, Mindshark Marketing is very good at attaining that state for clients.
Strategy formulation –
When clients are faced with cases of intense pressure from other forces in the same line of business as theirs, it is not uncommon for them to face negative marketing from their rivals. When this happens, irrational and quick fix responses will always be to throw back the negative marketing. This could be in the form of derogative forum posts or even direct attacks on websites that stand to portray only the negative sides of companies, often lies.
Mindshark Marketing has grown experience in handling such matters and even worse through diplomatic methods. The inclusion of law professionals in handling such matters just goes miles to show how ethical Mindshark Marketing stays in conducting their business. The resolution of such issues after the relevance of a company has been known to get them better images than before.
Clients getting the services above from Mindshark Marketing all have the best teams behind their relevance campaigns. Clients keep pouring in to get the products that they have been primed to prefer because they have relationships beyond the social media and search results that they are exposed to daily. Most fans online even share a brand's pictures with the hundreds of other friends that get to see the ads belonging Mindshark Marketing's clients. A lot of the services and product packages offered to their clients on this capacity have even seen them grow from being newcomers in their industries to major players thereof.