Mindshark marketing on getting new clients for their clients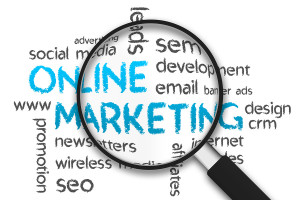 All businesses we have worked with and still share the privilege of being partners have stayed on for the sole reason that we get the required client stream for them. When Mindshark Marketing organizes and optimizes campaigns promoting their products, there is a connection that all involved members develop with the product, this is what makes the audience feel the need our client's product/ service, and eventually turn into their own client.
Mindshark Marketing has a variety of clients that all share their products with us so that we can share our passion for them with an audience of their choice. We understood the secret that it is impossible to get someone interested in a product or service that as a marketing agent, we don't like either. To that end, we have inspired the best range of products from our clients.
There are plenty of methods that have been perfected by Mindshark Marketing, all with the aim of getting new clients on behalf of the clients who need them.
Email newsletters
Opt in email updates of what a company of interest would be developing are one way of getting them clients. This is an inbound method as nurturing through content in the communications from signup is implemented. A simple form to collect emails from our client's website lists them in our email management system as an entry for the client. Mildly frequent emails are then sent to the recipients and they stay aware of our clients. Call to action buttons in interactive emails are the key to newsletters from Mindshark Marketing's success.
Social media promotions
When our clients are launching a product, we have an opportunity to launch their product with an explosive campaign that not only gets them wider exposure to clients, but also gives the intended market a front row seat to test their product and tell their friends and fans how good it is. This sort of marketing usually builds orders to the magnitude of hundreds of thousands if the client's product is as good as they intended.
Search engine optimization
Users of products in today's market are more informed and aware of their custom preferences. Instead of falling to old tactics of being fed a product through calls and cold emails, they are more likely to buy products that they search for. This is why our clients are the first to come up offering their industry products. Search results rake in millions in sales for our clients and they get new clients that become repeat customers through that.
The methods we focus on are more of inbound than outbound marketing techniques. Because of this, Mindshark Marketing saves clients as much as they pay for each lead we secure for them. The early discovery of this vital growth determining fact by the pioneers of the company has gone a long way in getting thousands of clients for our clients every time they need to meet new targets.