Mindshark Marketing on Results oriented marketing
Being responsible for marketing budgets of their entire client lists, marketing firms have the moral responsibility to deliver and not sit on their laurels. The best advertisement firms work with their clients based on results and not expectations. Mindshark Marketing is one company that has perfected the methods of marketing and delivers results to clients every time.
The following ways are among the plenty that a marketing company can conduct itself and bring results to their clients' requirements.
The first step of being able to deliver great results is knowing what works. Testing a client's requirements against sets of ad campaigns saves the client a lot of their budget in time. By running parallel small tests and measuring the results at each turn, every type of ad can be switched around variables to make perfect results. A lot of clients have their budgets exhausted through strategies that yield dismal results.
The next step to attaining great results that a marketing service can model their business around is by expanding marketing options by using the latest technologies possible. The programmers at Mindshark Marketing have javascript knowledge to make PPC campaigns almost effortless as soon as the right keywords have been discovered. You can be certain to get a bumper supply of leads from a pay per click campaign managed by Mindshark Marketing.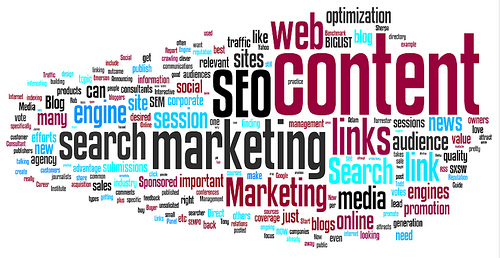 Content optimization for search is another results dependent marketing strategy that works for all the clients that have trusted Mindshark Marketing. The users of the internet nowadays are more intelligent than before because they have access to as much information as they need in their palms through smartphones. Creating content around the services of the client and making it as informational and helpful as possible establishes our clients as authorities in their respective niches.
Even the pricing of marketing services adopted by Mindshark Marketing leaves all the doubt about results based marketing at bay. While it takes a lot of money for their competition to get results near comparable to theirs, Mindshark Marketing reserved the thirst for budgets and replaced it with the need to get the best results. It's a top to bottom approach, getting results before breaking profit – after all, results are what keeps the client subscribing to marketing services. Their long list would have dwindled if they were not producing results that justify or even belittles their asking fees.
A combination of a lot of variables not discussed here form the building blocks of result oriented marketing strategies, such as that developed by Mindshark Marketing. When one has been integrated with all processes around promoting any type of business, it is possible to get near viral results before the set time of the ad runs out. The kind of results that prove worthy for clients waiting in line to get ads pushed out through a firm eventually become a part of their DNA, as observed by Mindshark Marketing, who personifies the success attainable after a lot of strategic effort.